Rates & Booking

Bookings for March 1st and beyond are now available!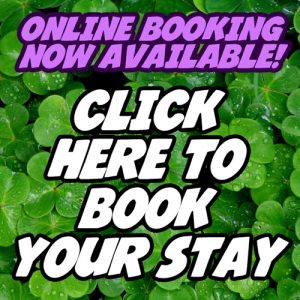 See you March 1st, 2023!
Prices are excluding tax.
For specific group or family accommodations, please contact us for unlisted room options.
Please be advised that we reserve the right to decline service and prices are subject to change without prior notification.
Cancellations must be made 48 hours prior.
Single Room with Queen Bed: $69.00 (for 2 adults or 1 adult and 1 child)
DIGGER SPECIAL:  $350.00 per week max 2 people on Queen rooms only call to book.
Single Room with King Bed: $79.00 (for 2 adults or 1 adult and 1 child)
Double Room with 2 Queens: $99.00 (accommodates up to 4 people over 2 years old) (Option for 1 Queen and 1 King available, subject to availability)
Triple Room with 3 Beds: $125.00 (2 Queens and 1 King, accommodates up to 6 people over 2 years old)
Double Rooms Connected: Starting at $168.00 per night (available to book online or by calling the motel directly, subject to availability in select rooms only)
** Boat/Trailer Parking Fee: $10 (Please notify us at the time of booking)
Room Rates Include:
Access to indoor pool for registered guests only, visitors are not permitted

Use of picnic area grills

Free WiFi

Convenient access to EZ Mart for food and coffee 24/7.